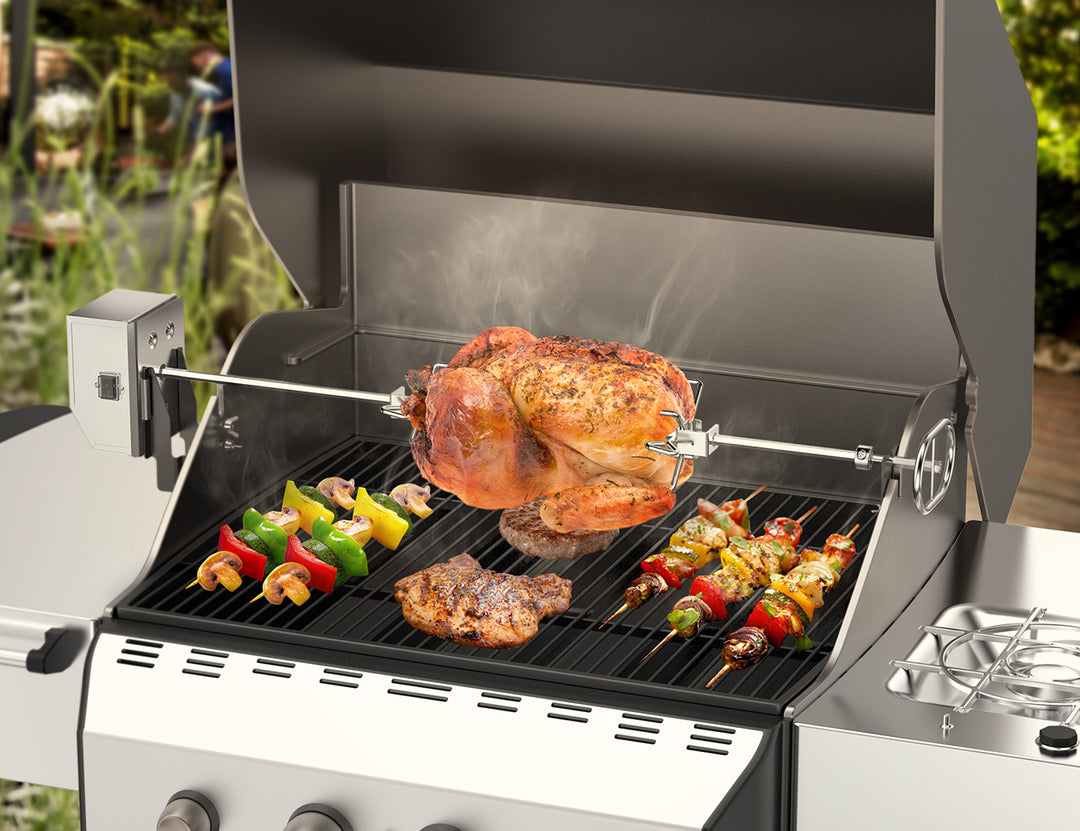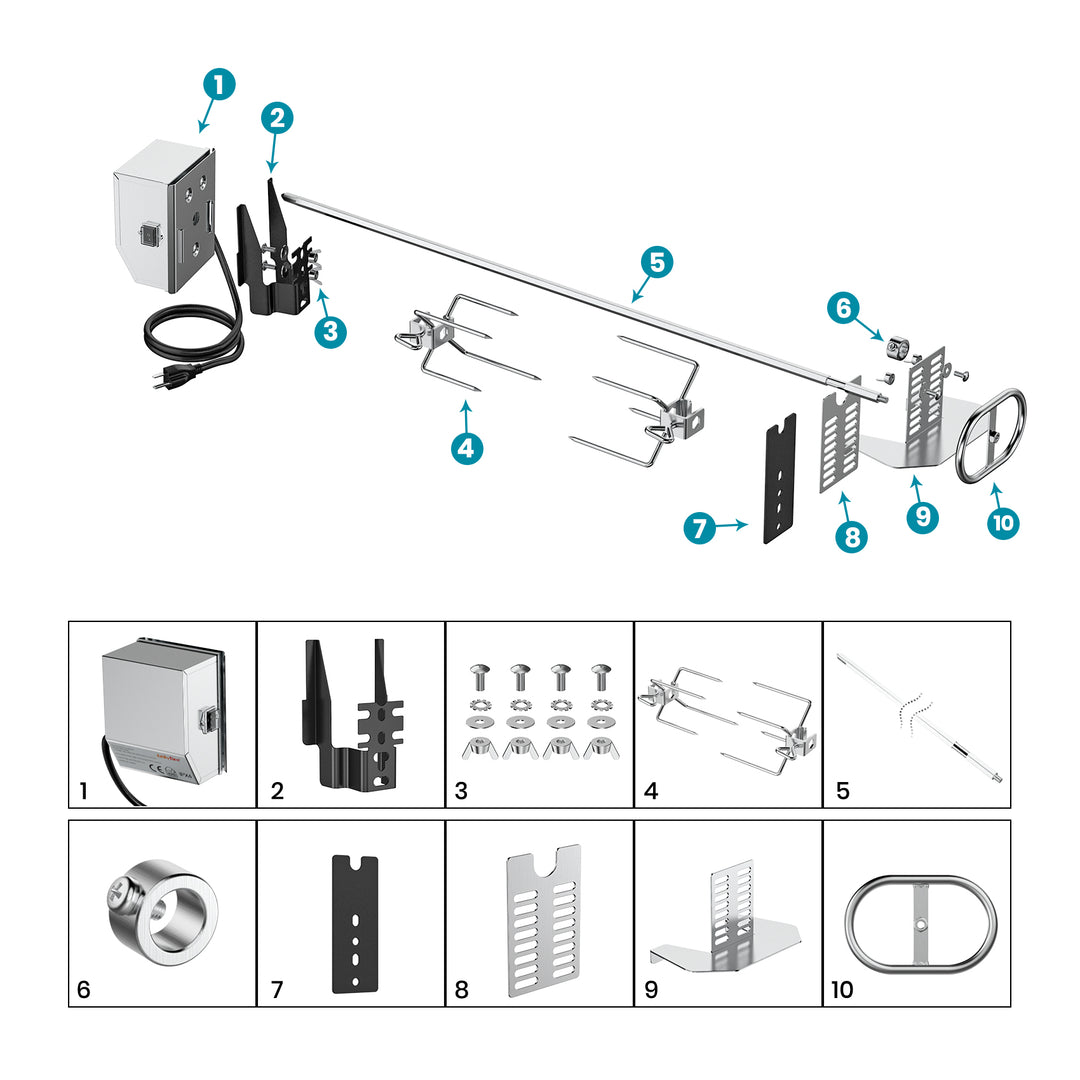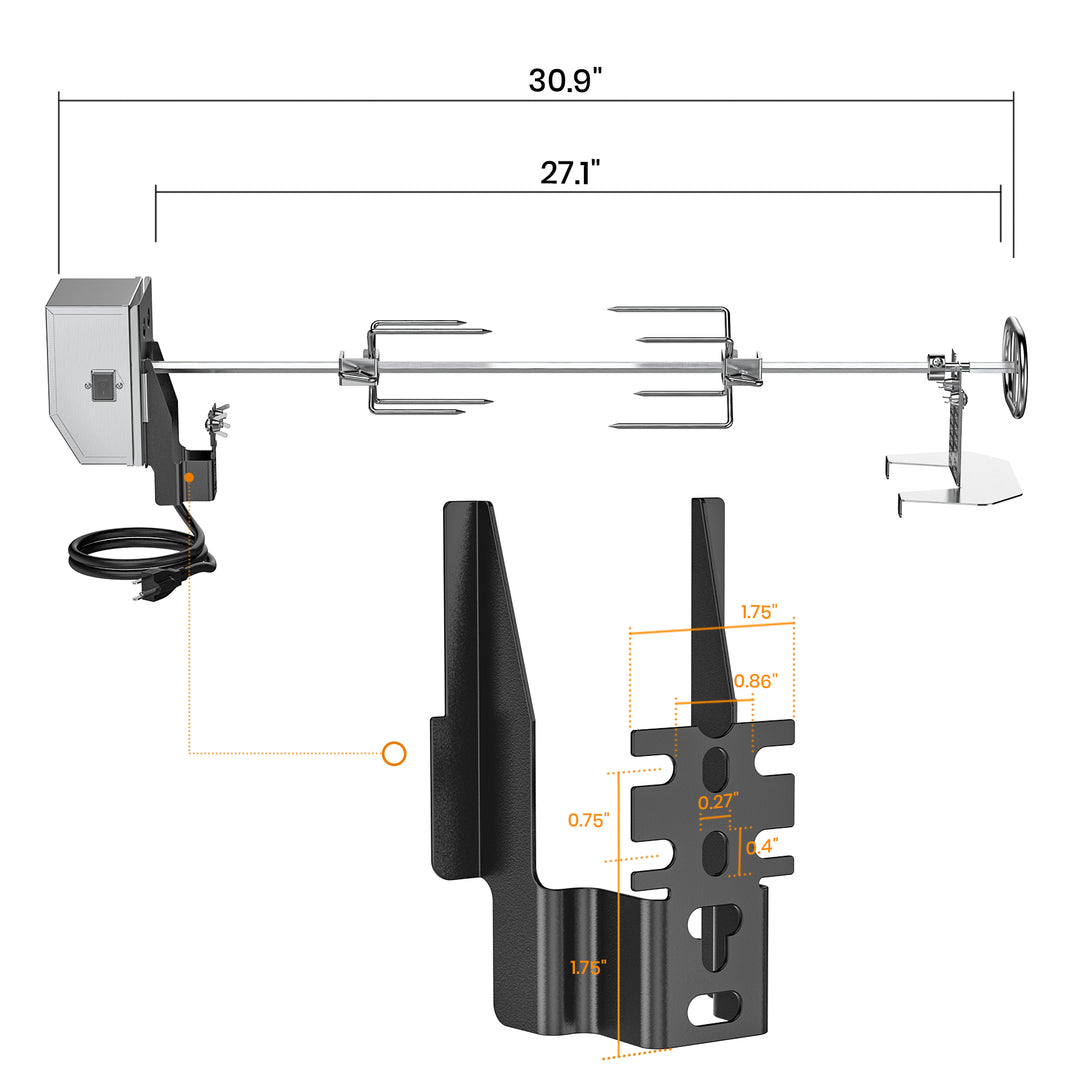 onlyfire Universal Rotisserie Kit Grilling - 28 × 0.35 Inch Hexagon Spit Rod
F-BRK6057-SS1
---
For US Market just ship to within US
For CA Market just ship to within CA
For EU Market just ship to within EU
For UK Market just ship to within UK
Strong and Powerful Motor-Electric motor is easy to use and convenient, unlike the cordless version, you don't need to change the battery oftenly. 6 watt motor keeps the rotisserie turning at a sustained, constant rate, ensuring every inch of the meat is evenly cooked and succulently moist. Holds up to 40 lbs of food, BUT NOT recommend to cook whole lambs or pigs.
Installation A-First installation way is the commonly used method-Install the motor bracket to the grill that has vertical bracket holes,put the spit rod into the slot at the side of your grill. Use the spit rod support C to help you lock the spit. ★★★!!NOTICE: This method is ONLY suitable for grills with vertical VERTICAL motor installation holes and the cooking box size UP TO 23 inches. Please check the holes and measure your grill size before you buy this kit. Thank you.
Installation B- Second installation way is to install the motor bracket to the grill that has vertical or horizontal bracket holes. Connect the spit rod support A and B and stuck it on the cooking grate. Lock the spit on the support. This method is suitable for almost all gas grills on the market, BUT NOT FOR Weber.
50lbs Electric motor ×1
Multifunctional motor bracket ×1
Screws and nuts ×1
Stainless steel meat forks ×2
29" Stainless steel hexagon spit rod ×2
Bushing ×1
Spit rod support C ×1
Spit rod support B ×1
Spit rod support A ×1
Rotisserie handle ×1
Processing time: 2 business days
Shipping time: 5-10 business days

Shipping Method:
Standard shipping includes USPS, UPS, FedEx, DHL, etc.