Mimiuo Wood Pellet Pizza Oven
Upgrade to the next level
Great smoky flavor, crispy crusts and easy to use
Wood fire-style baking infuses a rich smoky flavor that creates a delicious crispy crust as well as being easy to use like gas or charcoal.

Our wood pellet pizza oven is a convenient way to easily cook delicious, homemade pizza at home. All you need is this oven and your favorite dough!

Rapid Preheating & 1 Minute Baking
It takes about 10-15 minutes to preheat, and when the temperature reaches 500 degrees Celsius, the pizza can be baked in just one minute.

Prepare multiple pizzas in advance and bake them all in a few minutes. Spend less time baking and more time to enjoy the delicious.

Easy to Install, Operate & Clean
The Wood Pellet Pizza Oven is your home's cooking device that can bake your pizza to perfection! Easy to install, operate, and clean, it is constructed from stainless steel to ensure durability for years.

The clean and classic look of the Pizza Oven fits into any outdoor kitchen or patio space.

Enjoy inviting friends over for the best pizza they have ever had.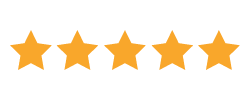 We love our Mimiuo pizza oven!! So easy to use and our pizzas have turned out delicious. Quick heat up and takes one minute to have one pizza done!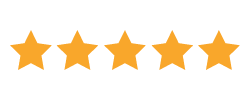 Since we got this oven, my family and I have been spending a lot more time together, its fun to prepare our own pizzas and they are also delicous! Once you learn how to make them, its a breeze
WHAT'S INSIDE THE PACKAGE
- 1x Wood-fired pizza oven,
- 1x 13" round pizza stone,
- 1x 12" * 14" foldable aluminum pizza peel, and;
- 1x thermometer.
The cordierite pizza stone has super high-temperature resistance (up to 1400℉) and robust stability, tolerates an implausible amount of heat, pulls outer moisture off the dough, and promotes perfect crust, leaving the inside moist and fluffy.
🍕 Dimension: 28.3" x 20.5" x 10.6"
🍕 Combustion method: wood pellet
🍕 Temperature range: 150℃-550℃ (300℉ - 1000℉)
🍕 Fast preheating: temperature reaches up to 500°C/932℉ in 10 minutes
🍕 Super quick baking pizza: cooks pizza in 60 seconds
🍕 Pizza size: maximum 13 inches, recommended 12 inch